Coaching
Remote Running Coaching from Running Trips
The expertise from the Running Trips team is available to you year-round via our Remote Running Coaching Service. 
Our mission at Running Trips is to provide runners of all levels with the elite level service experienced by professional athletes, our remote coaching service is no different.
Many elite runners are coached remotely, but not many remotely coached runners are treated the same way as elite runners. 
Your personal relationship with your coach will suit your needs as a runner. We don't have a set formula or packages imposing limits on how often you can contact your coach. That's not how coaching works at the elite level and it's not how we will coach you. 
Your coaching relationship is a two-way communication between yourself and your coach and is on an as-required basis. Every athlete is different and how we coach you will be different from how we coach another runner. One size fits all does not work when it comes to maximising a runners potential and our remote coaching service reflects this. 
Our emphasis is on providing a top-level service for our runners and therefore, our coaches work with only a limited number of athletes, ensuring that each athlete receives the necessary and appropriate level of attention. 
Generally speaking, your coach will write your training plans in 2-3 week blocks. Your response to your training will be under constant review and adaptations and alterations will be made as required. Your coach will be on hand to discuss your training and provide ongoing feedback, support and motivation.
Coaching Support Includes:
Strength Training & Conditioning
Race Preparation & Race Day Strategy
Diet, Hydration & Nutrition
 Injury Prevention & Prehab/Rehab
Anything that affects your training and performance
Online Coaching
Monthly £125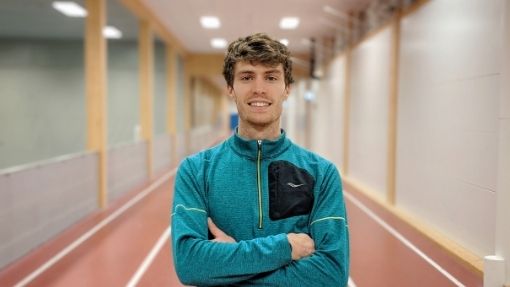 Callum Jones 
Head Coach Remote Running Coaching Service
Assistant Coach Training Focus Camps & Kenya Experience
Callum Jones heads our Remote Running Coaching Service and is Assistant Coach on our Training Focus Camps and Kenya Experience camps. Callum is a qualified UK Athletics Coach and has experience coaching elite and non-elite runners. As well as Callum's extensive knowledge and support, his coached athletes have the additional benefit of being able to tap into the knowledge of the world-class coaches Callum works with on our training camps including James Thie and Hugo van den Broek. Callum and Hugo are currently co-authoring a book on the interpretation and implementation of scientific literature in distance running training. 
Learn more about Callum in his full profile by clicking on the photo above
The best way to learn more about Callum and see if our approach to coaching will suit you is to get in touch and have an informal chat. There's no sales pitch, this is about helping people improve their running so it needs to be a two-way relationship. Have a chat and if things click we can progress. There's no minimum sign up period, just a simple flat charge payable on a rolling monthly basis.