Coaching
Remote Running Coaching from Running Trips
The expertise from the Running Trips team is available to you year-round via our Remote Running Coaching Service. 
Our mission at Running Trips Coaching is to provide runners of all levels with the elite level of coaching experienced by professional athletes.
Meet our Remote Coaching Team
Gavin Smith
Running Coach
Founder Kenya Experience & Training Focus Camps
From 2011 to 2014 Gavin cut his teeth as a coach in Iten Kenya. Working for the Global Sports Communications (GSC) team as Assistant Coach Gavin coached a group of elite Kenyan runners including 2012 Olympic Silver Medalist Abel Kirui and multiple World Champion Florence Kiplagat under the guidance of Head Coach Renato Canova. 
After proving his value to the team as Assistant Coach, Gavin went on to act as Head Coach for other members of the GSC team including world junior steeplechase champion Gladys Kipkemoi and Junior star Brillian Kipkoech. 
Having returned to the UK, Gavin went on to lead a small team of elite runners in the UK including Lee Merrien and John Beattie and was recognised by the national governing body British Athletics and was included in their British Athletics National Coach Development Program plus (NCDP+) from 2014 – 2015. 
In addition to his work in Kenya and the UK with elite runners, Gavin has used his knowledge and experience to help competitive runners of all levels rediscover lost form and reach performances beyond what they previously believed possible via online coaching. 
Learn more about Gavin in his full profile by clicking on the photo above
Callum Jones 
Running Coach
Assistant Coach Training Focus Camps & Kenya Experience
Callum Jones works on our Remote Running Coaching Service and is Assistant Coach on our Training Focus Camps and Kenya Experience camps. Callum is a qualified UK Athletics Coach and has experience coaching elite and non-elite runners. As well as Callum's extensive knowledge and support, his coached athletes have the additional benefit of being able to tap into the knowledge of the world-class coaches Callum works with on our training camps including James Thie and Hugo van den Broek.
Callum and Hugo are currently co-authoring a book on the interpretation and implementation of scientific literature in distance running training. 
Learn more about Callum in his full profile by clicking on the photo above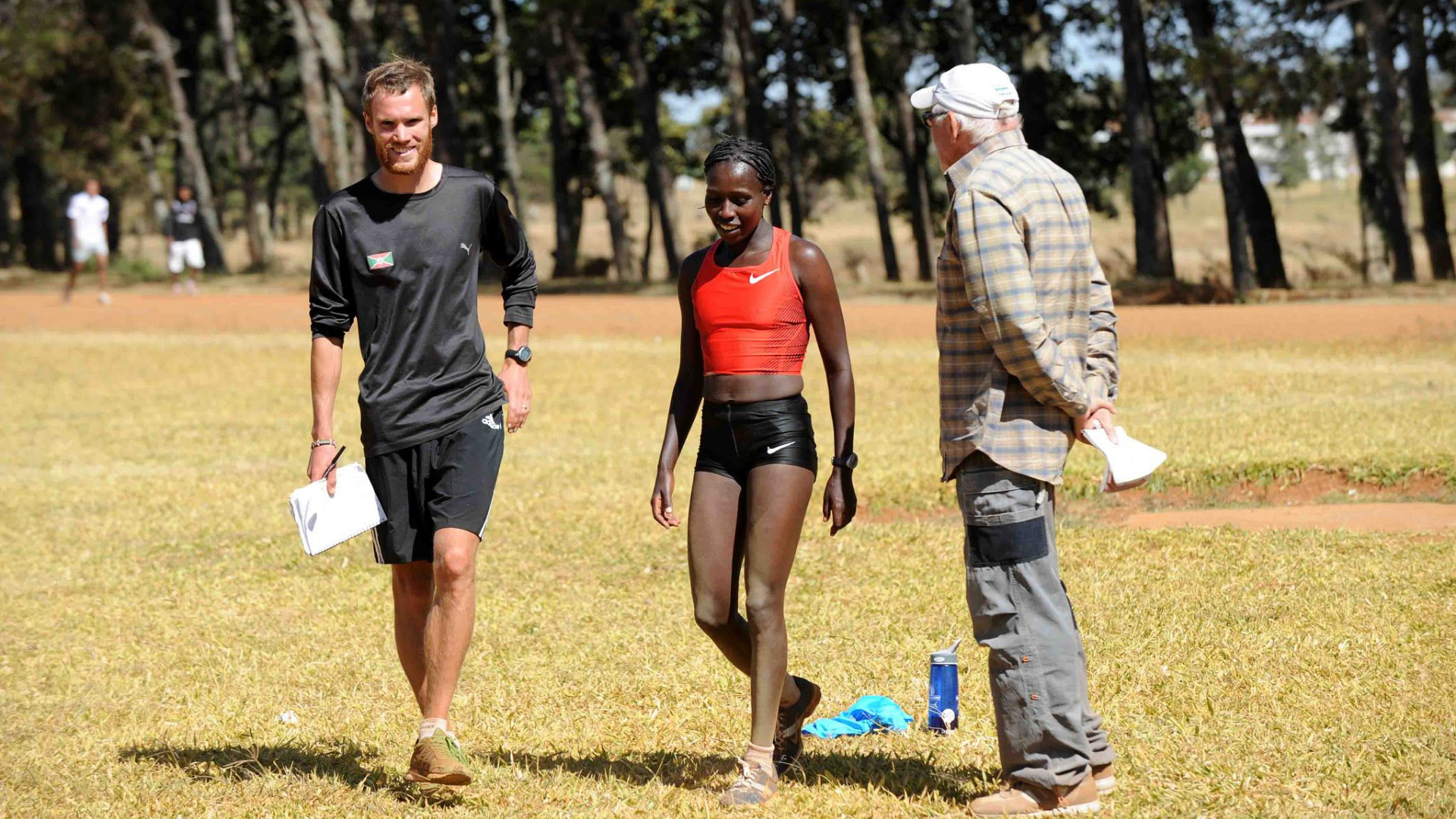 In addition to coaching, Callum and Gavin are high-level runners and both are coached remotely. They understand and appreciate the value of remote coaching and have seenthe positive impact on their running. 
Callum is coached by Hugo van den Broek who is based in Iten Kenya. Gavin's coach, Alex, only lives a short drive away, but family and work lives mean that they are rarely in the same place at the same time and most of the coaching is done via WhatsApp and phone calls.
With us, your relationship with your coach will suit your needs as a runner. We don't have a set formula or packages imposing limits on how often you can contact your coach. That's not how coaching works at the elite level and it's not how we will coach you. 
Your coaching relationship is a two-way communication between yourself and your coach and is on an as-required basis. Every athlete is different and how we coach you will be different from how we coach another runner. One size fits all does not work when it comes to maximising a runners potential and our remote coaching service reflects this. 
Our emphasis is on providing a top-level service for our runners and therefore, our coaches work with only a limited number of athletes, ensuring that each athlete receives the necessary and appropriate level of attention. 
Online Coaching
Monthly £150
The best way to learn more about us and see if our approach to coaching will suit you is to get in touch and have an informal chat. There's no sales pitch, this is about helping people improve their running so it needs to be a two-way relationship. Have a chat by email or arrange a call and if things click we can progress. There's no minimum sign up period, just a simple flat charge payable on a rolling monthly basis.