I've been a competitive runner for over 25 years, running my first UK Intercounties Cross Country in Luton in 1997 as an 11 year old (finishing 96th) and taking the sport seriously ever since. I've been playing recreational golf once a week since about June of 2020. 
You may be wondering if I've got the title of this blog is backwards? Surely this is going to be about the years of experience I've amassed in running, and the lessons I have been able to transfer across to my new hobby. After all, I've had some level of success as an athlete with sub 15mins 5k and 68minute half marathon times, and been fortunate enough to have spent 4 years as Assistant Coach to one of the worlds most successful coaches, Renato Canova. Whereas my golf revolves around the occasional good shot amongst scuffs, slices and tops! 
Well, no. It seems that after over 20 years as a runner, I've got myself into some bad habits of mind which are tough to break. Venturing into a new hobby has given me an opportunity to reflect and reset.
By any objective measure, I am a much better runner than I am a golfer. So what can I possibly have learned from golf that can improve my running?
The answer is mainly one of perspective.
Golf and running may not appear to share too many traits but one which they do share is that there is a simple and objective way to measure your performance level. Running (with race times) is even more objective than golf (with a handicap system or simply your score on a given course) but still allows a simple method for tracking and ranking your progress. And, whether you like it or not, where you stand in the greater scheme of things.
In running, despite knowing the negative psychology behind it, I just can't help myself from using this objective information not simply to monitor and track my own personal progress, but instead to compare and contrast. How did I do compared with so and so? What sort of times do the guys I used to run against as juniors run now? How close am I to the top guys in this area of the country or that region of the world? 
Whilst some people may be able to do that with enough detachment for it to be a positive experience, if you are like me, then on balance it's a negative activity to engage in. 
"Comparison is the thief of joy" as the famous Roosevelt quote goes. 
After twenty years of running, I seem to have invented certain parameters which define success and failure. They are entirely arbitrary, but I judge myself against them constantly. 
---
Are you looking for ways to take your training to the next level? Learn from the coaches and performance staff of world-class runners in small group settings at Training Focus Camps
---
When I see a faster runner than me, whether that be on TV, in a race result or amongst my peers, I have the utmost respect for them, but I must admit that there is a comparison, perhaps a tinge of jealously and certainly a value judgement of myself against their performance.
In golf, with a fresh perspective and no preconceived ideas of what is good or 'worthy', I don't experience any of that and the outcome is so refreshing. If I see a better golfer than me out on the course (which I can assure you I do) I simply admire them for their skill and then get back to my own game. 
If one of my playing partners (who incidentally are all runners too) has a good round or a good shot, I don't feel any worse about my own game just because theirs is better. 
Don't get me wrong, I want to beat them, but I realise that the best way to do that is to focus on my own game and not see someone else's improvement as a detrimental take on mine. Someone else getting better is not a slight on me and doesn't need to have any negative effect on how I view my own performance. 
Much the same with a bad shot or a bad round of my own. I don't dwell or doubt my self-worth, I shrug my shoulders, remind myself that I still had fun out there and immediately look forward to the next game. 
Conversely, a bad race, or even a disappointing training session, could potentially lead to rumination and deep (unhelpful) analysis of my form and what I'm doing wrong. 
Golf has reminded me that sport is played entirely for enjoyment. Even at my most serious, I have never viewed running as something which might be a career option for me. So there is no genuine pressure on me to perform at a certain level. 
That is not to say that it cannot be taken seriously and that you should not aim to attain your best results. But rather, that competition is part of the fun and striving to be your best shouldn't be affected by someone else's performance. 
So, give it everything in the final straight of your next race, sprint like crazy to beat the runner just in front of you. But if you don't catch them, smile and move on! 
Invariably, your best opportunity to beat them next time will come from a concerted focus on yourself and not from thinking about the performance of others. 
Thanks, 
Gavin
---
About the Author: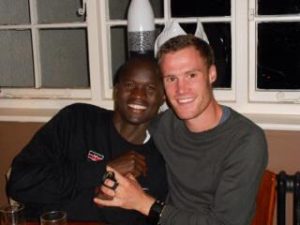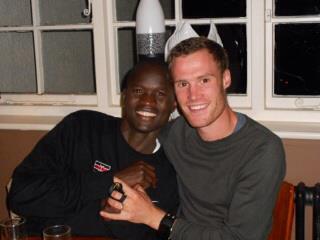 Gavin Smith is the Co-Founder of Kenya Experience and Running Trips. He is a distance runner and formerly a coach to some of Kenya's most decorated athletes. He graduated from Loughborough University in 2007 and lived in Iten Kenya from 2010 – 2014 where he was Assistant Coach to Renato Canova one of the worlds most celebrated distance running coaches. He now lives in Loughborough with his wife Lauren, Son Jacob and Whippet Yego. 
---
Running Trips – Training Camps for Runners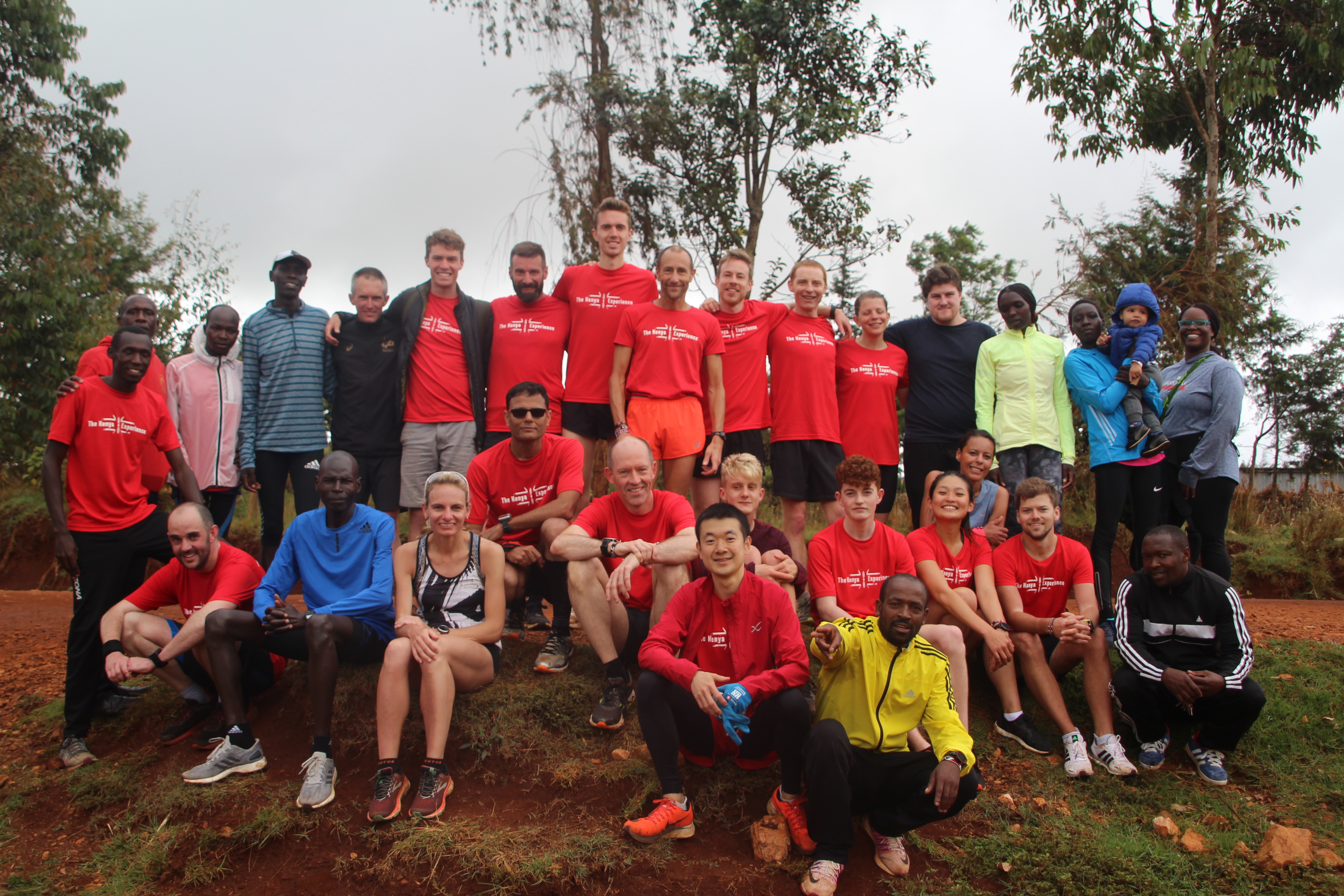 Running Trips provide training camps for runners of all levels in Kenya and the UK. 
Kenya Experience 
The ultimate running holiday. Combine a serious training camp with a cultural immersion into the world of Kenyan Running.
Training Focus Camps
UK based weekend Training Camps. World-Class Experts, Small Groups, High-Performance Venues.